A Brief History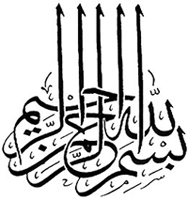 Masjid-e-Zeenatul Islam and the associated Madrasah were established in 1967 by our respected community elders as a place of worship and Islamic knowledge for our community.
The Masjid and Madrasah were originally located in terraced houses on Stoney Stanton Road. Over the years due to the efforts and sacrifices of our respected elders and under the guidance of respected scholar Hazrat Maulana Sulaiman Varachia Saheb (Rahmatullahi-alaih), the foundations of the current Masjid and Madrasah were established.
As the needs of the community grew so did the Madrasah, and in the year 2002 work began on the Madrasah block adjacent to the Masjid. The Madrasah block will Inshaa-Allah give us the opportunity to meet the educational needs of our community in the future. We hope to continue to serve the community and help educate the children and youth of Coventry.
May Allah

accept all our efforts and grant us sincerity and keep us steadfast on his deen.
Ameen
Curriculum
Our Madrasah curriculum includes:
Recitation of the Holy Qur'aan and memorisation of Surahs
Learning the Urdu language
Detailed study of Islamic Fiqh
Study of Seerah of Prophet
Study of Islamic belief (Aquaid)
Guidance on Islamic manners, morals and etiquettes